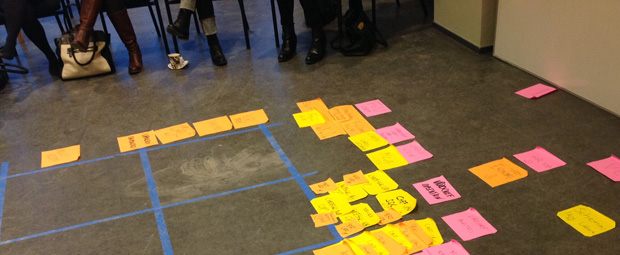 The ANOPIVA Clinic
Goal:
The clinic?s management strives to work more effectively as a group ? in order both to involve new members in management work more quickly and to make better use of members? differences. There is a desire to shift the focus from operational issues to strategic issues, and to work with a clearer overall view of the clinic and the hospital as a whole. There is also an insight that the existing organisational model has made it more difficult to implement management decisions within the organisation.
Assignment:
Together with Ulric, a management group development programme was drawn up with the aim of:
Making the management group?s working methods more effective and increasing management group interaction.
Winning joint acceptance for a new organisational model.
Making concerted efforts in connection with ANOPIVA?s vision and creating a vision for the future focus of the clinic.
Ulric worked with the management group on three occasions over a twelve-month period in 2013 and 2014.
Effect:
Consultant and Operational Manager David Konrad has seen clear results from the management group development programme:
?The atmosphere and trust within the management group have improved significantly. The structure of our meetings and the way we set the agenda, take minutes and implement decisions are all much better, and we are now comfortable with alternative working methods.
?The vision work we carried out with Ulric was unforgettable. His ability to put participants in a frame of mind where they were receptive to visionary thinking in just a short space of time, and then to concretise the vision at a highly detailed level, exceeded our expectations.?
David also emphasises the significance of the initiative for operational development.
?These changes will play a key role in guiding our operations in future and creating the position for ourselves that we deserve.?