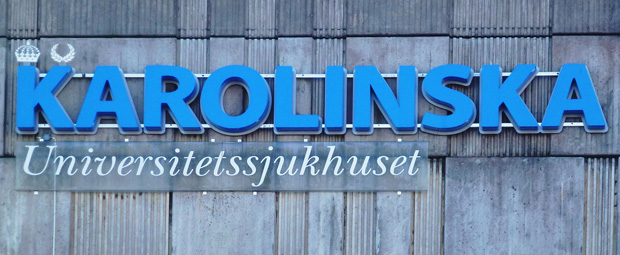 Karolinska University Hospital
Karolinska University Hospital is one of Europe?s largest university hospitals. A few years ago, a far-reaching and challenging change process began with the aim of adapting healthcare in line with the needs of the future.
Goal:
Effective change processes require structured leadership throughout the entire organisation and a clear vision. The challenge consisted of creating a common platform for how management work should operate across the whole of Karolinska University Hospital.
Assignment
Over a two-year period, a development programme aiming to enhance the strategic expertise of the entire hospital?s management and control functions was devised and implemented by Cordicon AB. Ulric Rudebeck was one of the consultants involved. His involvement related to developing the hospital management group, two division management groups, 15 clinic management groups and 17 separate vision assignments, including a vision for the entire hospital. In all, the programme included around 75 management groups.
Other goals for the assignment included:
Creating professional management groups
Enhancing strategic expertise and converting this into practical implementation within operations
Supporting organisational design
Increasing strategic skill through visions that are integrated into operational planning.
Effect
Former Hospital Director Birgir Jakobsson initiated the development programme. Birgir led Karolinska University Hospital for seven years, up until the end of May 2014.
These are his views on the effects of the development work.
?Management group development is a never-ending process. I?ve led and been involved in various management groups during the last 20 years. New knowledge and new tools are needed at regular intervals and when members join or leave, in order to progress together.
?Personally, I noticed a difference after just one year. Our managers were quick to adopt the new ways of working. An independent scientific evaluation then showed clearly that the development programme had resulted in positive effects throughout the entire organisation.?
Birgir?s collaboration with Ulric has revolved around external mapping, vision work and management group development.
?Ulric listens attentively, and has many years of experience of management work. He highlights things he sees that can be improved, which makes him a real asset.
?We started our vision work at Karolinska in 2009, and Ulric helped us to shape our vision. His facilitation, involving planning and interaction with the management group, marked the start of what became a highly successful change process.?